Here is the thing about being a wedding photographer, you capture many people who've fallen in love in all the seasons-spring, fall, summer and winter. I've photographed couples all of over Macon, Georgia and beyond. On an average wedding day, I photograph a couple that has only been married for three hours. They are simply gushing over the idea of starting their forever. Equally important, wedding days give me the opportunity to capture long love stories -like that of grandparents celebrating 60 years of marriage.
Whenever I see a couple whose love weathered time, I ask, "What's the secret?" Throughout my career, I got many different answers. Some are silly; others are serious. They range anywhere from taking commitment seriously to just saying yes, dear.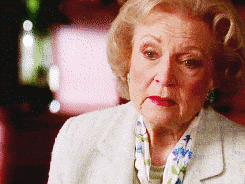 However, my favorite answer, which I get on rare occasions, is to marry your best friend. One time a couple at a wedding told me, "Keep it simple. Just marry your best friend." As a hopeless romantic, you can bet my heart was swooning over the thought.
Let me tell ya'll about two friends who got married on very special fall day.
It isn't every day I see that advice play out; however, on November 12, 2022, was one of those rare fall weddings where my couple was keeping it simple and marrying their best friend.
Just look these two besties in love.
David and Carly met in college through a campus ministry called RUF. Carly and David married at the church that has molded their relationship in such a big way.
Let's hear it for the girls!
Carly was the picture of sweet simplicity on her wedding day. She wore a classy off-the-shoulder mermaid dress from Vocelles The Bridal Shoppe. Her hair was a picture of perfection, thanks to Paige Horton at Blush Macon. Carly's gal pals made bridesmaids' pictures so fun. They were each so creative with their "fun" poses.
Say hey to the guys!
David was such a calm and collected groom, it almost made me think they weren't the ones getting married. He was just ready to spend forever with Carly. David's guys were a squad with a mixture of friends and family from all seasons of his life. It was an honor to capture their memories together.
The sweet couple decided not to do a first look. Instead they embraced tradition- it was so sweet.
Are worried David and Carly didn't have time for romantics (photos of just the bride & groom) because they opted out of a first look? Keep reading to ease your worry. Keep reading.
The wedding was at North Macon Presbyterian Church, surrounded by close friends and family. Covering the sanctuary were flowers designed by Jan Belin. The wedding went off without a hitch. Despite when Carly repeated the wrong phrase, but you know that happens, and those pictures are some of my favorites.
No first look, no problem –Get ready to be impressed with me.
I told the Carters to give me forty-five minutes to capture newlywed romantics, family formals and the full bridal party. Despite the time crunch we captured everything.
Now onto my favorite part of the day…the cake and dancing!
It was a whirlwind of a reception with an excellent opportunity for the bride and groom to enjoy their guest company. Twas a night of fine dining, dancing, and live painting by Abigail Montgomery Art. The Carters had the cutest cake-cutting ever. Shout out to Mary Virginia Cakes for the backdrop.
Time for the exit.
The night ended with a dreamy sparkler exit and two best friends in love riding into their future. Y'all my job is a dream!
Vendor handles:
Florist | Jan Belin
Hair | Paige Horton
Cake | @maryvirginiacakes
Dress | @vocellesbridal
Venue | @wesleyancollegega North Macon Presbyterian Church
DJ | @moullietproductions
Wedding Photographer | @annietphotography
Second Photographer:@GunnerRobinson
Live artist: @abigail_montgomery_art